Great Place
to Work
Victoria Electric Cooperative, as an equal opportunity employer, provides a multitude of benefits for its employees. Providing service to over 19,487 residential meters and 3,034 commercial meters, there is always something to be done. Phasing out to become a service provider to all VEC members, our internet company Infinium is also working behind the scenes to grow. Competitive compensation is offered to all employees at VEC and Infinium, as well as terrific medical benefits accompanied by an employer-funded health savings account. Tremendous opportunities await those who are looking forward to prioritizing their career with Victoria Electric Cooperative or Infinium. Learn more about career opportunities with Victoria Electric Cooperative and the great benefits which await you today.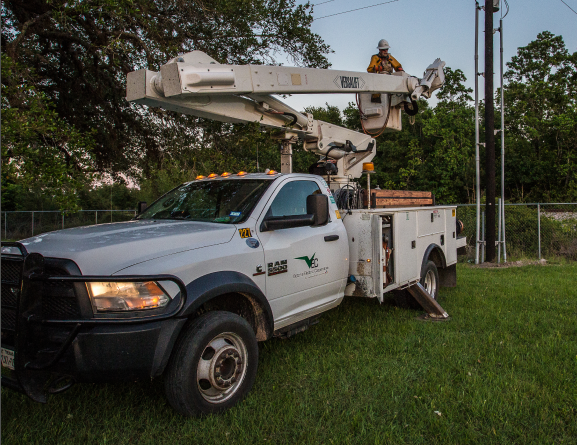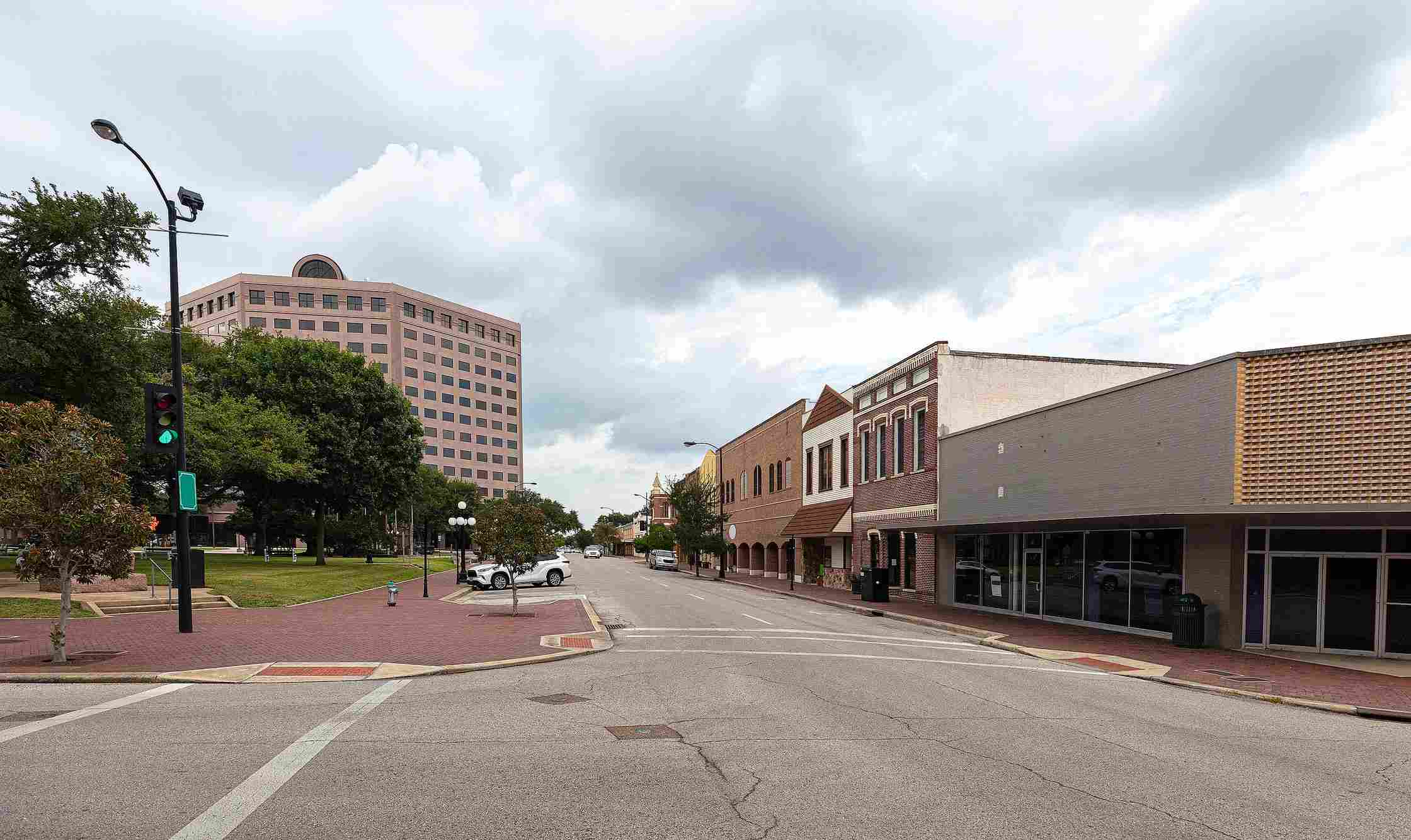 Great Place
to Live
The Crossroads region is a great place to live as Victoria Electric Cooperative and Infinium Internet have both made their home within the community here. Because the employees of the Victoria Electric Cooperative and Infinium both live and work here, they share many of the same concerns of the residents here regarding health and membership within the community. Dedicated to improving the surrounding areas of the Crossroads Region, the quality of life here only continues to increase due to the outstanding work our employees complete day in and day out. Explore why Victoria and The Crossroads region is thriving in this industry.
Outstanding Medical Benefits
401k & R&S Retirement
Competitive Compensation
Paid Vacation and Sick
Equal Opportunity   
Victoria Electric Cooperative is an Equal Opportunity Employer
Open
Positions
Operations Manager
The Operations Manager is responsible for all electric distribution operations, construction and maintenance functions of the Cooperative; including, but not limited to, management of the Operations Department personnel. Practical application of skills in a related type of organization for a minimum of ten (10) years is required. Experience in an Electric Cooperative is preferred. Candidate should possess demonstrated management expertise with minimum three (3) years' experience. Normally, the successful applicant would have pursued a systematic lineman training program, served as an Apprentice Lineman through Journeyman Lineman and a related supervisory position.
GIS Technician
The GIS Technician is responsible for providing mapping services to all Cooperative departments and maintaining the Geographical Information System (GIS) and its ancillary software and systems. Interprets civil and engineering information to create maps, exhibits, datasets, reports, and presentations. A two-year degree in Geographic Information Systems, Cartography, Computer Science, or related computer-aided design field preferred. Must have a minimum of 5 years' experience with ESRI ArcGIS products.
Network Analyst
The Network Analyst will be developing, implementing, and supporting complex networking solutions to address a variety of the internet business needs. Serves as liaison on onsite resource of network configurations and network management tools. Plan, maintain, track and document the course of network data for customer turn up.  Manage changes to network infrastructure, and scope through change control process or upgrades.  Degree in Computer/Information Technology preferred. 3-5 years' experience with Service Provider network design and support. Expert understanding and application experience in network protocol including OSPF, BGP, spanning tree, MPLS, LDP and GPON wireless a plus. Experience in optical transport systems-dense wave division multiplexing, optical transport networking-coarse wave division multiplexing a plus.
Human Resource Generalist
The Human Resource Generalist is responsible for providing administrative support of day-to-day human resource functions including, recruiting, new hire orientation, benefits, safety, communications, preparing and monitoring time keeping and processing payroll system. In addition, this position is responsible for the maintenance and conversion of Cooperative paper documents into the electronic imaging system drives. Bachelor degree in HR or Business and 3-5 years experience is preferred. Must have thorough working knowledge of general office practices, record keeping, compliance and skills to effectively communicate information. 
Lineman
To provide service, line construction and maintenance of the Cooperative's distribution system; to train in the construction, operation and maintenance of overhead and underground electrical distribution facilities. High school diploma or equivalent. Associates Degree as a lineman preferred, will consider combination of experience and lineman technical program certification. Four years of experience as an Apprentice Electrician or combination of preferred. An additional two years of experience in electrical wiring may be substituted for vocational/technical education. Must have or acquire working knowledge of The National Electric Safety Code and Rural Utilities Service (RUS) regulations and guidelines, and the regulations contained in the Cooperative safety manual. Must have a valid Texas driver's license and Commercial Driver's license preferred, ability to obtain. Prefer CPR and First Aid certification. May be required to drive a cooperative vehicle.
Warehouse Technician
To efficiently monitor stock and communicate material levels to Purchasing. Accurately receive incoming materials into inventory control software and properly shelve materials. Upload barcodes from new equipment into inventory control software prior to issuing to field technicians. Keep field technicians stocked daily with materials required to complete customer service orders. Distribution of project materials to construction crews. Monitor, maintain, and facilitate repairs of VEC properties. Must have the ability and willingness to multitask and develop work plans to accomplish building maintenance. This position will provide support and coordinate maintenance and repairs of facilities and grounds.
Apply Now
Victoria Electric Cooperative offers competitive compensation, outstanding medical benefits, employer-funded health savings account, 401k with 6% match, retirement and security pension plan, onsite gym, Cooperative discounts, paid vacation, sick leave, and much more! Don't miss out on this tremendous opportunity.